Result Driven SEO & Digital Marketing Agency

SEORankGuru is a Top-Rated SEO and Digital Marketing Agency, offering services in SEO, Digital Marketing, SMM, SEM, Affiliate, Content, and various IT services.

About us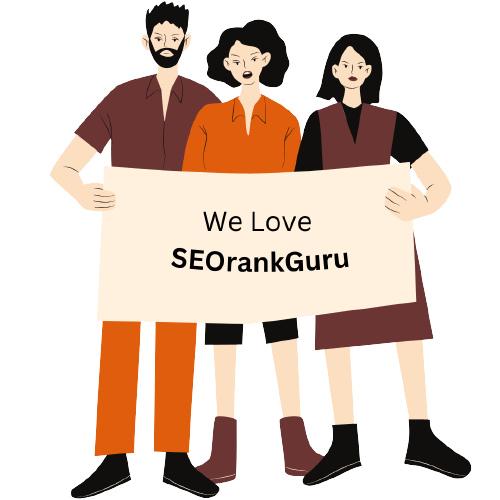 In the era of digital marketing, when search engine optimization (SEO) and social media marketing have become the need of the hour, SEORankGuru is a blog that is making a huge impact in the industry.
SEORankGuru is a digital marketing blog that provides the latest news, insights, and tips to help businesses succeed in the digital world. The blog is run by a team of experienced digital marketers who are dedicated to helping businesses grow through SEO and social media marketing.
Start From Here…
Start Your Own Blog
Make your blog and earn from your home or from your journey.
Learn SEO
Learn SEO from scratch with our valuable article.
Digital Marketing
Learn Digital Marketing from an Expert.
Why Choose Us?
When it comes to SEO and Digital Marketing, there are countless options out there. So, why should you choose SEORankGuru? We believe in transparency, expertise, and results that speak for themselves.
Expertise That Matters
Our team comprises industry veterans with a proven track record of success. We understand the ever-evolving digital landscape and adapt strategies to stay ahead.
Tailored Solutions


We don't believe in one-size-fits-all approaches. Our services are customized to fit your unique business needs and objectives.

Transparent Reporting
We believe in open communication. You'll have full access to your campaign data and performance metrics, so you can see the impact of our work.
Proven Results
We let our results do the talking. Over the years, we've helped numerous clients achieve their digital marketing goals, from increased website traffic to higher conversion rates. Check out our case studies for proof of our success.
Communication
We believe in keeping our clients in the loop. You'll have 24/7 access to your campaign data and analytics. We're always here to answer your questions and provide insights into our progress.
Up-to-Date with Trends
The digital landscape is ever-changing. Our team stays ahead of the curve by constantly monitoring industry trends and algorithm updates, ensuring your strategies remain effective.